WP 2: First results on phosphorus
In this part of work package 2, we have been studying a range of different waste products and their quality as phosphorus (P) fertiliser
We have been studying the effect of 15 different waste-based products as P fertilisers, and aimed at determining whether their fertilisation effects can be described by simple lab methods.
The products, which we included in our experiments, were based on manure, fish sludge, food waste or sewage sludge (see infobox to the left).
A field experiment was conducted in 2018 (see main picture on top) but resulted in very poor yields because of the dry and warm summer, and the experiment was therefore repeated in 2019. The results of this year's field experiment are not yet available.
Greenhouse experiment
During a greenhouse experiment, all products were applied at a rate equivalent to 30 kg P per hectare. The plant-availability of P in the products was compared with no P fertilisation or mineral fertiliser applied at increasing rates, equivalent to 15 and 30 kg P per hectare. All other nutrients were applied as mineral nutrient solution to ensure that only P would be limiting to plant growth.
We used barley as experimental crop and harvested the whole plant when the heads started to show. Plants have completed most of the nutrient uptake when they have come to this growing stage.
The experiment was conducted with two types of soil:
a nutrient-poor growth medium (sand mixed with peat)
a natural top soil (loam)
The loam's content of readily plant-available P, measured as P-AL, was 55 mg/kg soil. At this P-AL level, the Norwegian recommendations suggest fertilising with as much P as is removed with the yields.
Even though the P-AL level of the loam indicated a demand for P fertilisation, the plants did not respond to P application in our greenhouse experiment. Treatments without P fertilisation resulted in equally high P uptake in plants as treatments with P fertilisation. In pots with sand mixed with peat, plants clearly responded to P fertilisation, and therefore here we only show the results of this part of the experiment.
Plant-availability of phosphorus
Figure 2 shows the availability of P in the products, measured as the amount of P harvested with the plants grown on sand mixed with peat.
Several of the products had considerably lower P availability than mineral fertiliser. Phosphorus in fish sludge seems to be less available for plants than P in manure. Struvite showed a good P effect in this experiment.
Only differences between treatments larger than ca. 9 mg P/pot are statistically significant. This is due to variation within replicates for each of the fertiliser products. This means that differences between fertiliser products lower than 9 mg P/pot cannot be considered.
P analyses of fertiliser products
To realise recycling in practice, simple lab methods are needed that can describe the P quality in new fertiliser products, and that can replace time-consuming and expensive growth experiments.
The 15 fertiliser products were therefore analysed with various relevant extraction methods:
Watersoluble P,
P-AL,
Olsen P and
citric acid soluble P.
Three of the methods (water-soluble P, P-AL, Olsen P) were conducted both according to the standard procedure, and with a larger liquid:sample ratio than suggested in the standard procedure.
We compared the results of the extractions with P uptake in plants, to evaluate whether the different extraction methods can determine a product's fertilisation effect. We did not consider struvite during these evaluations because P in struvite is known to be little soluble despite high plant-availability.
Our previous experiments have indicated that Olsen P is a better method than the others to describe the P quality of waste-based fertiliser products. This time modified Olsen P, however, turned out to be more successful than Olsen P to predict P fertilisation effects of the studied products, and described ca. 60% of the variation in the P uptake of plants between fertiliser treatments.
Also, P-AL, modified water-soluble and citric acid soluble P described P quality decently well, and explained ca. 50% of the variation in P uptake in plants between fertiliser products.
Norwegian and Danish meta-analysis
Further, we have conducted a meta-analysis including own data from different experiments and results produced by colleagues at the University of Copenhagen and Aarhus University.
In accordance with our own results, the meta-analysis indicates that ca. 60% of the variation in P uptake of plants between waste-based fertiliser products can be explained by the modified Olsen P method.
In this meta-analysis with did not consider:
Limed waste-based products
Thermally treated sewage sludge
Struvite
The P quality in these products seems not be successfully explained by the modified Olsen P method.
In total we included 89 data points in the analysis.
Contacts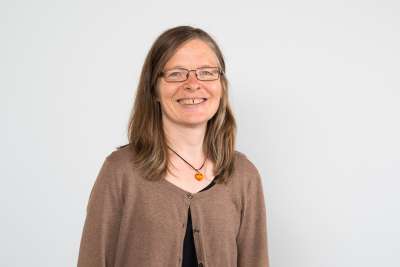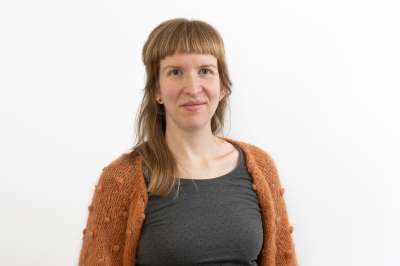 Waste-based fertiliser products
These products were included in our experiments:
Dairy manure, separated step 1 (screw press)
Dairy manure, separated step 2 (filtered and dried)
Cattle manure, digested and separated
Swine manure, separated
Swine manure, digested and separated
Swine manure, biochar
Horse manure, composted
Fish sludge 1, dried
Fish sludge 2, biochar
Fish sludge 3, composted and dried
Fish sdglue 4, dried
Fish sludge 5, dried
Fish sludge 6, untreated
Biogas digestate, food waste/manure
Struvite (NH4MgPO4), produced from biological sewage sludge
The two first products originate from the same dairy manure but are from different steps in the separation process.
All fish sludge products are from different hatcheries and are treated with different types of technology.