Waste wood into new products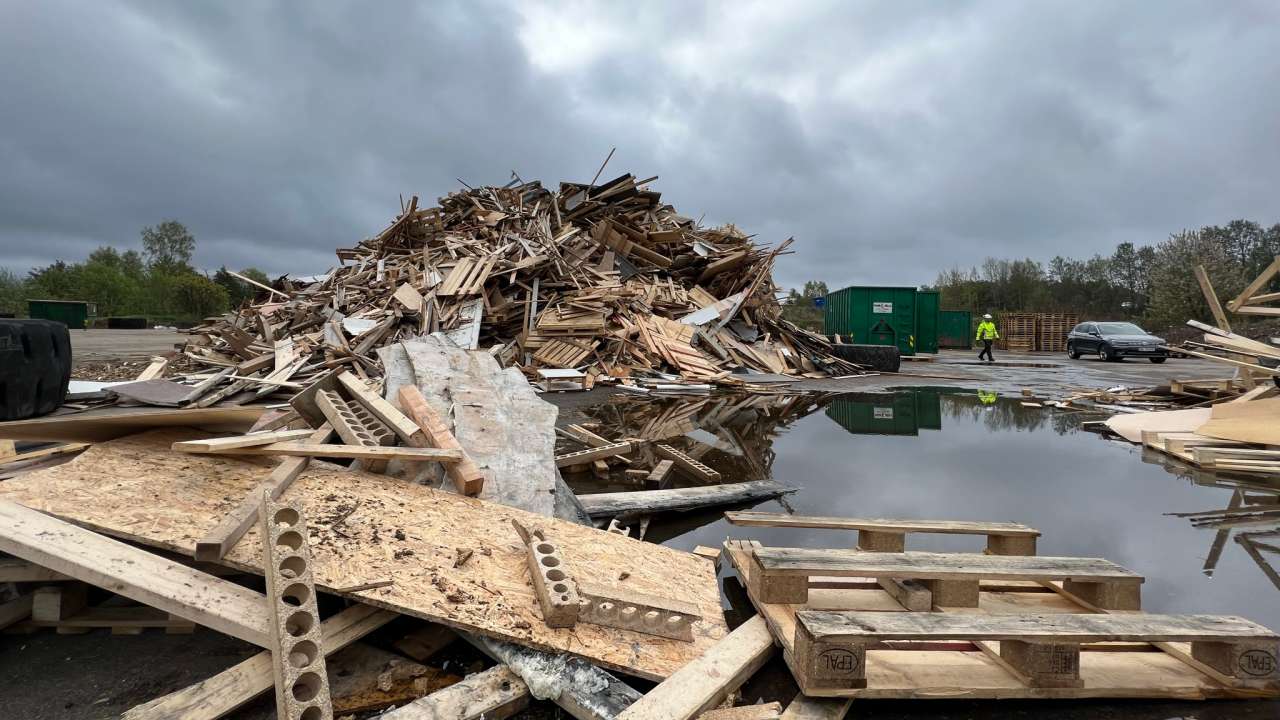 With the help of Ragn-Sells, NIBIO and the Norwegian Institute of Wood Technology are investigating the quality and volume of that arrives at recycling stations. The aim is to find out how much of the waste wood could be reused to make new products.
At Ragn-Sells waste disposal and recycling plant in in Moss, there is much activity underway. Enormous containerloads of waste wood are emptied into a gigantic heap which wheel loaders divide into several smaller piles. Plant workers, researchers, students and advisers are hurrying back and forth, picking up bits of wood, sorting, analysing and weighing before the majority of it is eventually made into chips for energy.
According to Lone Ross, Head of the CircWOOD project, around ninety per cent of the wood waste was used for energy in 2020.
In light of the huge volumes of wood that are used and thrown away here in Norway, the researchers want to find out how much of it could be reused, i.e., included in new products.
CircWOOD will study different aspects of wood use in the Norwegian economy. The project will have a particular emphasis on the use of reclaimed wood from building projects, and recycled wood as raw materials in today's timber industry. The environmental and climatic impact of the timber industry's value chain will be analysed based on strategies and new technologies that will contribute to circularity. In addition, the project will follow the life cycle of Norwegian wood material and find new ways to use this resource efficiently.
The research results, related to resource access and material flows, will be linked to the facilitation of circular and digital flow of goods, handling, environmental impact, design and production of wood in, and towards, relevant markets nationally and abroad.
Contacts