Pink salmon – resource or scourge?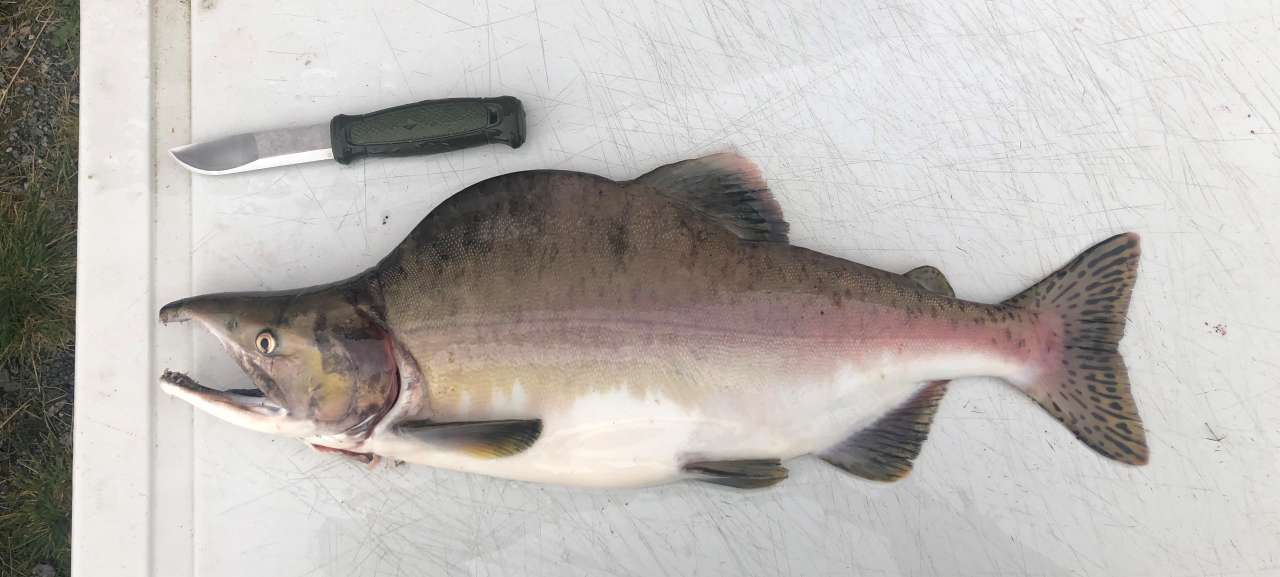 Stocks of pink salmon in Norway have practically exploded and in 2021 the species was caught in rivers from north to south. Now NIBIO will obtain new information for sustainable management and possible exploitation of the blacklisted species.
Stocks of pink salmon in Norwegian rivers have received attention in recent years for being alien, invasive and undesirable. A lot of resources are used on a local level to suppress the species, but for the moment it is unknown whether the measures are effective.
"The major expansion is possibly due to climate change and means that the pink salmon is an example of an invasive species that can pose major challenges for us, but also opportunities as it is an excellent edible fish if caught at sea," explains Snorre Hagen, Head of Research at NIBIO Svanhovd.
Much of the current understanding of pink salmon is based on foreign studies, and several observations in Norway differ from this established knowledge. There is also a lot that is unknown, or rather uncertain, including what impact pink salmon has on Norwegian species and ecosystems.
In a new venture, NIBIO in partnership with authorities, research, management, voluntary organisations, business, and the public, will obtain knowledge about the species from a Norwegian point of view.
The problem of pink salmon is complicated and socially relevant where the long-term creation of knowledge and competence are at the very centre.
"Among the things we want to find out is how the stocks develop and shift. We also want to study the biology of the species, what impact it has on ecosystems, what measures work best and at what time, as well as questions relating to the development of knowledge-based management strategies," says Hagen.
The work involved in building a genetic database on pink salmon as a tool for research and management, as well as developing methods for genetic studies, is ongoing and will continue throughout the project period.
Contacts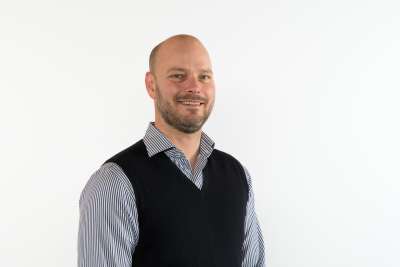 To document
Authors
Kjetil Hindar
Lars Robert Hole
Kyrre Linné Kausrud
Martin Malmstrøm
Espen Rimstad
Lucy Robertson
Odd Terje Sandlund
Eva Bonsak Thorstad
Knut Vollset
Hugo de Boer
Katrine Eldegard
Johanna Järnegren
Lawrence Richard Kirkendall
Inger Elisabeth Måren
Erlend Birkeland Nilsen
Eli Knispel Rueness
Anders Nielsen
Gaute Velle
Abstract
Key words: VKM, risk assessment, Norwegian Scientific Committee for Food and Environment, Norwegian Environment Agency, Norwegian Food Safety Authority Introduction: The Norwegian Environment Agency and the Norwegian Food Safety Authority asked the Norwegian Scientific Committee for Food and Environment to assess the risk to Norwegian biodiversity, to the productivity of native salmonid populations, and to aquaculture, from the spread and establishment of pink salmon in Norwegian rivers, and to assess mitigation measures to prevent the spread and establishment of this alien species. Pink salmon is native to rivers around the northern Pacific Ocean. The species usually has a strict two-year life cycle, with populations spawning in even and odd years being genetically isolated. Fertilized eggs of pink salmon were transferred from Sakhalin Island to Northwest Russia in the late 1950s, and fry were released in rivers draining to the White Sea. The first abundant return to rivers in Northwest Russia, as well as to Norway and other countries in northwestern Europe, was recorded in 1960. Stocking with fish from Sakhalin was terminated in 1979. By then, no self-sustaining populations had been established. From 1985 onwards, stocking in White Sea rivers was resumed with fish from rivers in the more northerly Magadan oblast on the Russian Pacific, resulting in the establishment of reproducing populations. Stocking was continued until 1999, when the last batch of evenyear fertilized eggs was imported, and the fry released in spring 2000. Thus, all pink salmon caught after 2001 in the Northeast Atlantic and the Atlantic side of the Arctic Ocean including the Barents Sea, as well as in rivers draining into these seas, are the result of reproduction in the wild. Pink salmon is now established with abundant and increasing stocks in Northwest Russia and regular occurrence in rivers in eastern Finnmark. Catches of odd-year adult pink salmon in Northwest Russia were usually below 100 tonnes before 2001 and increased to an annual average of 220.5 tonnes during the period 2001-2017. Even-year returns are smaller than odd-year returns both in Northwest Russia and in Norway. The number of pink salmon recorded in Norwegian rivers peaked in 2017, with a high number of fish in eastern Finnmark, and substantial numbers recorded in rivers all along the coast of Norway and in other European countries. In 2019, the area with abundant returns expanded in comparison with 2017, to include rivers in western Finnmark and Troms. The recorded numbers were perhaps lower in southern Norway in 2017 than in 2019 (full statistics not available when this report was finalised), but also in southern Norway there were more pink salmon in 2019 than in any year before 2017. The large numbers of pink salmon in western Finnmark and Troms in 2019 may indicate an expansion of the area in Norway with abundant odd-year pink salmon returns. In some small rivers in eastern Finnmark, between 1000 and 1500 pink salmon were fished out by local people in 2019, demonstrating the magnitude of the potential impact in terms of numbers of pink salmon. We cannot rule out that this will not happen over larger parts of Norway in the coming years. The even-year strain of pink salmon only occurs in low numbers in Russian rivers, as well as Norwegian, rivers. Adult pink salmon enter the rivers from early July, and spawning occurs in AugustSeptember. Spawning habitat requirements are like those of native salmonids: Atlantic salmon, brown trout, and Arctic charr. Spawning of pink salmon occurs earlier than the native salmonids, but observations in 2019 indicate a possible overlap with native salmonids in September in northern Norway. . Pink salmon eggs hatch in late winter or spring, and the alevins remain in the gravel until most of the yolk sac has been resorbed. Emerging fry are approximately 30 mm in length. ...................