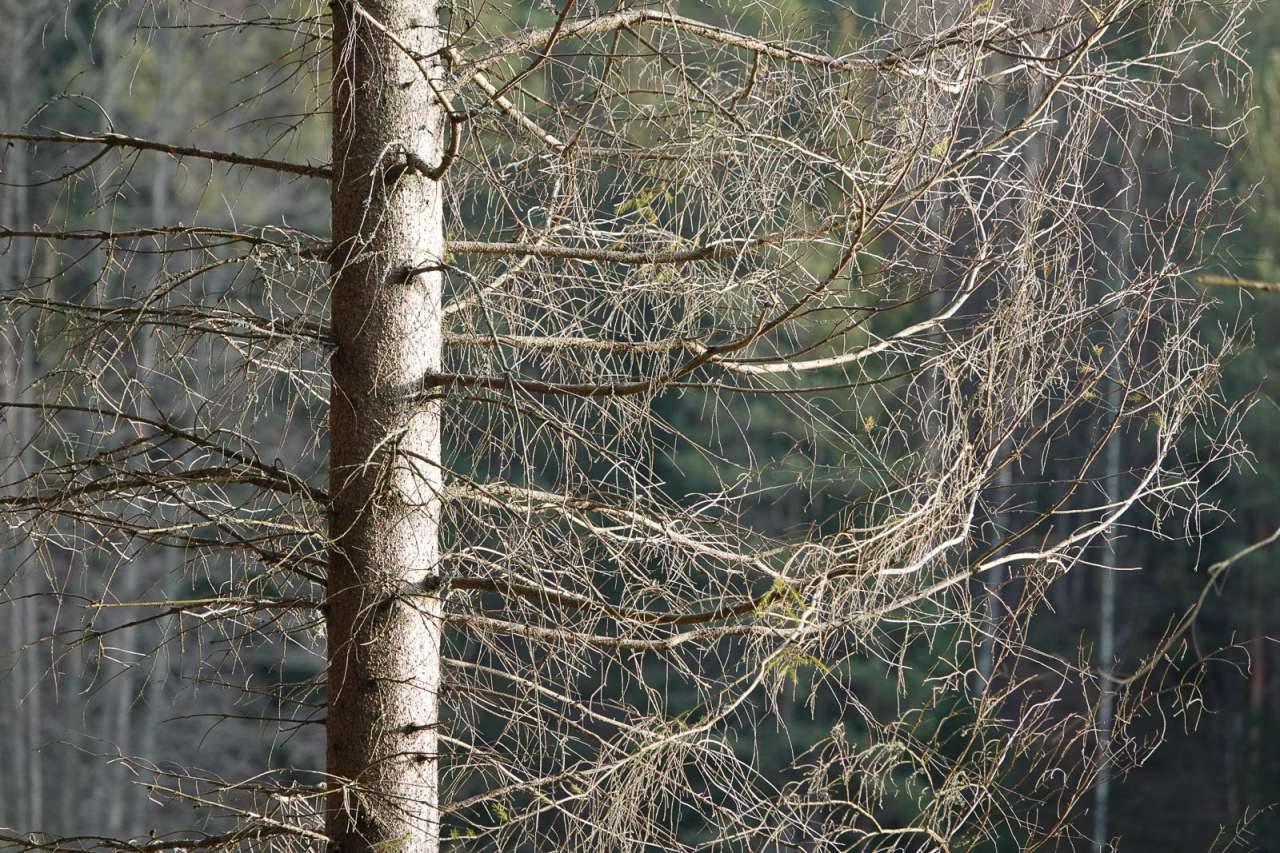 After the dry summer of 2018, there has been a lot of dried spruce in the forest. What if this could be used as firewood? NIBIO's wood expert Simen Gjølsjø has investigated whether there is good fuel economy in taking dried spruce directly from the forest for use in woodburning stoves.
Wood is a renewable and climate neutral energy source and is an important source of heating in Norwegian homes. Normally the trees are cut and chopped in the spring, then the wood is dried over the summer. However, the warm and dry summer of 2018, and subsequent bark beetle infestations, have left many dead trees in the forest, not least so-called dried spruce of which there is a lot. This dried spruce could be a good resource as firewood. But is the natural drying over the past few summers enough so that the dried spruce can be used directly in woodburning stoves?
Gjølsjø has led a pilot study where the researchers have investigated the fuel economy of approximately 150 years old spruce trees that had died in the summer of 2019 and 2021 respectively. The researchers took bits from the trunk, so-called trunk slices, at chest height from the middle of the tree. They then measured the moisture content in the heartwood and sapwood.
The heartwood is the most central part of the trunk. This is dead wood and nutrients are not transported in the heartwood. Outside the heartwood we find the sapwood where the nutrients are transported.
The results of the measurements showed that the rootstock, i.e. the lowest part of the trunk, on trees that had dried for a couple of years, had an average moisture content of 23.5 per cent. This shows that rootstocks of dried spruce trees can be sold as firewood.
In accordance with the new Norwegian Standard, the moisture content must be below 25 per cent in what is called class 2 and 3 firewood. This means that the rootstocks can be sold as class 3.
Contacts